Our Capsules: good all round
For over 180 years, gelatine capsules have been an excellent way of packaging nutrients, food supplements and medicines in a taste-neutral, easy-to-ingest and safe way. The family-owned company GELPELL has decades of experience in gelatine capsule production and food supplement processing. That's why GELPELL is also your reliable partner for complex products.
In its own Swiss production facility, GELPELL manufactures a wide variety of capsule types and shapes, even in small quantities. On request, we also develop formulas for traditional and trend products, procure first-class raw materials and fill the capsules using the latest manufacturing technologies. Unique are GELPELL® beads, one of GELPELL's own developments.
All GELPELL products meet the high requirements of ISO 22000 and ISO 13485 and Good Manufacturing Practice (GMP).
The raw materials used are neither genetically modified nor irradiated and comply with the EU Food Regulation. On request, we produce products with organic labelling and Clean Labelling.
We deliver your product in bulk or ready for sale.
CAPSULE VARIETY IN PREMIUM QUALITY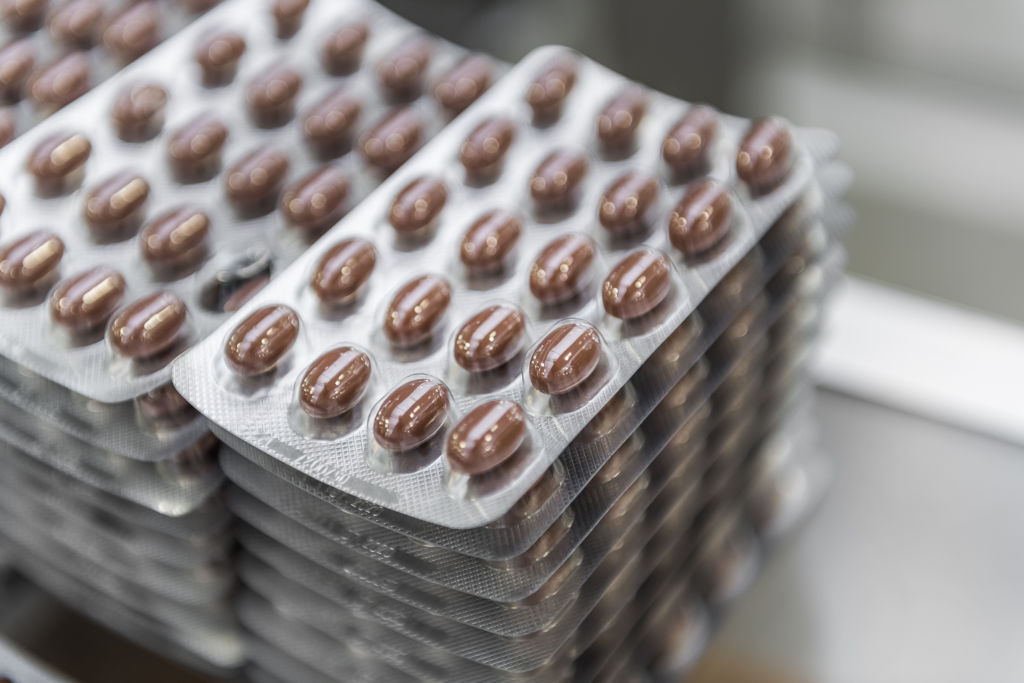 Soft capsules made of gelatine are ideal for taking oily and semi-solid preparations, and are also pleasant to swallow.
more...
Their ingredients can be absorbed quickly by the body because, unlike tablets, the contents of a soft capsule are already dissolved. We produce soft capsules in various shapes, colours and compositions on behalf of our customers. A speciality are our Chewy Caps, which can be taken completely without liquid. In addition, we are specialists in complicated formulations and suspensions, the making of which we have down to a fine art. We meet the high requirements of ISO 22000 and ISO 13485 and Good Manufacturing Practice (GMP).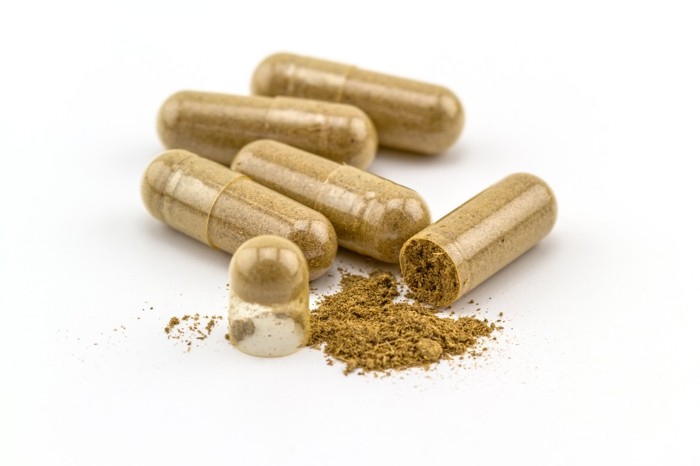 Hard capsules consist of two halves, which can be filled with nutrient powders or with GELPELL® beads.
more...
In close consultation with our customers, we develop and produce a wide variety of powder blends that are not only effective, but also look good and can easily be taken in capsule form. We meet the high requirements of ISO 22000 and ISO 13485 and Good Manufacturing Practice (GMP).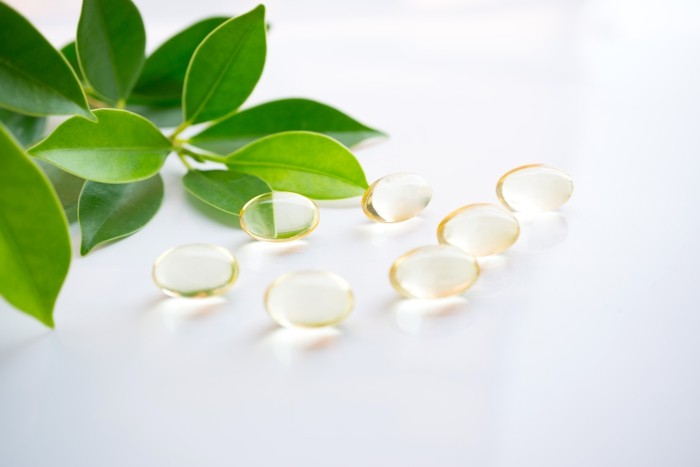 Plant-based capsules are a perfect match for your healthy, oily ingredients, creating a coherent end product.
more...
Vegetable and vegan nutrition is a fast growing worldwide trend and becomes more and more important in all aspects of a healthy lifestyle. Almost all different customer groups are paying growing attention to the impact of their consumption behaviour and are consciously buying sustainably.
Our veggie caps utilise the benefits of pea starch as a new soft capsule shell technology. This innovative solution combines the potential of nature with our scientific expertise to your advantage.
CHARACTERISTICS
plant-based (pea starch)
shiny clear capsules
available in different shapes and sizes
temperature resistant
soft & flexible texture
Addressing healthy diet trends.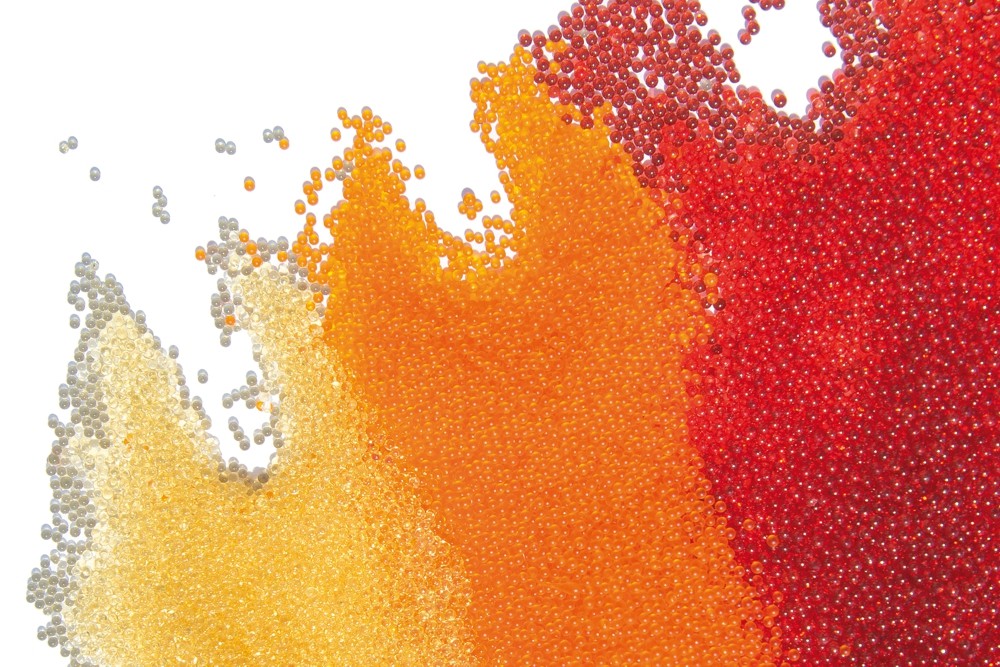 Our own development, GELPELL® nutrient beads are an attractive innovation that has many advantages.
more...
Their attractive dosage form is ideal for valuable active substances – a premium product at first sight.
GELPELL® pearls have a clinically proven higher bioavailability. Active substances dissolve slowly and evenly in the body and are well absorbed.
The round beads with a diameter of 0.8 to 2.0 millimetres are transparent, available in different colours and pleasant to swallow.
The gelatine encloses the raw materials in an odourless and tasteless way. On request, we can supply the beads flavoured.
We can incorporate raw materials that are difficult to handle or react with each other into a three-dimensional gelatine network with a concentration of up to 50 percent. Sensitive substances are protected from oxidation and hygroscopic substances are stabilised.
Sensitive, oxidative raw materials or combinations of raw materials that react with each other can be processed gently and effectively. They are transported in their active form to where they are of best use in the body.
As GELPELL® does not contain any additives such as preservatives and adjuvants, Clean Labelling is possible.
Tins and jars are a premium form of packaging that we can offer to you in various sizes and designs. We can also take care of labelling and coding.
Whether round, oval or oblong: GELPELL is a specialist in blister packaging of all types of capsules in 27 different format sets. We meet the high requirements of ISO 22000 and ISO 13485 and Good Manufacturing Practice (GMP). Here we also possess a manufacturing authorization for drugs.
You'd like to pack your product yourself? Of course, we can also deliver your prepared nutritional product in bulk.
Nutritional supplements and pharmaceuticals are subject to high quality standards. As a company that produces exclusively in-house and in Switzerland, we can monitor all process steps, from incoming goods to the finished product. We offer comprehensive quality management and continuous quality controls. We carry out test procedures in accordance with Ph. Eur. and food guidelines, and our registrations prove our high FDA, ISO, Swissmedic, Organic, Halal and medical products quality. On request, we can organise individual tests in cooperation with certified external partners. Our production meets the high requirements of Good Manufacturing Practice (GMP) and Hazard Analysis and Critical Control Points (HACCP).