GELPELL – Dosage forms for nutrients
Your full-service partner with Swiss quality.
Taking care of your product
When it comes to the quality of your product, it's good to have GELPELL!
GELPELL is an owner managed contract manufacturer for food supplements based in Switzerland. The company was founded in 2005 and we have since grown and invested in new high-end machinery. We are proud to deliver a quick and solution orientated customer service; our flexible production process sets us apart.
We offer the standard softgel capsule filled with oil or complex suspensions, twist offs, filling of hard capsules as well as our own and unique technology of Gelpell®. Also we offer flexible contract packaging services for all standard capsules and tablets in blisters and bottling.
A regular and high standard quality control is guaranteed, all important documentations of your products are at your disposal.
You are interested in a solution orientated, personal and flexible partner helping you develop the best product possible? We are keen on fulfilling all of the above and more.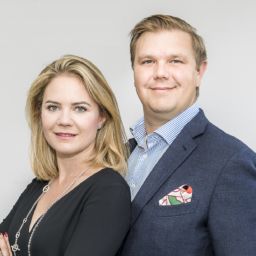 "It is important to us to work hand in hand with our partners in order to create the best product possible. Your success is our reward."
Tomas & Kristina Edvinsson
company owners
WHY GELPELL?
…BECAUSE WE CARE!
Quick and solution orientated services
Short lead time
Efficient process
Full service under a single roof
Personal and reliable partner
Made in Switzerland
High quality control standards
New technologies
High and modern standard of machinery
Certified producer and packager of food supplements, medical devices and pharmaceuticals
In 2019 we are again at the Vitafoods exhibition in Geneva.
Vitafoods Europe is the place where the nutraceutical industry come together to create innovation, connect with business leaders and find effective solutions. Shake hands with the key players who are shaping the nutraceutical industry worldwide.
Visit Vitafoods to source the highest quality ingredients, raw materials, service or nutraceutical products from over 1,200 global suppliers. Vitafoods Europe is the only dedicated event covering the entire nutraceutical supply chain – from ingredient to shelf.
Meet us from May 7-9 at booth G73.