GELPELL – Dosage forms for nutrients
Your competent manufacturing partner for Swiss Quality oral dosage forms of food supplements
Taking care of your product
When it comes to the quality of your product, it's good to have GELPELL!
GELPELL was founded 2005 and has been growing constantly. We are an owner managed, Switzerland based contract manufacturer for food supplements. Investing into new high-end manufacturing equipment resulting into a fast and flexible manufacturing experience for our customers, setting us apart from the rest.
Next to our unique Gelpell technology we offer standard softgel capsules, filled with oils or complex suspensions, twist offs as well as the filling of hard capsules.
In addition, we offer flexible contract packaging services for all standard capsules and tablets such as blister packaging and bottling. We guarantee regular quality verifications.
All of the relevant and necessary documentation is available to you.
Are you interested in a solution orientated, personal and flexible partner supporting you to develop the best product possible? We are excited to fulfil all your requirements and more.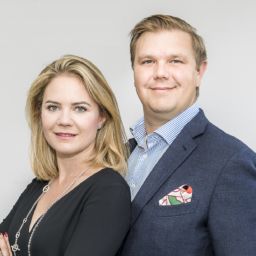 "It is important to us to work hand in hand with our partners in order to create the best product possible. Your success is our reward."
Tomas & Kristina Edvinsson
company owners
WHY GELPELL?
…BECAUSE WE CARE!
Fast and solution orientated costumer service
Short processing time
All services in one location
Approachable and innovative business partner
High quality verification standards
Employing new technologies and manufacturing equipment
Certified production and packaging of food supplements, medical devices and pharmaceuticals
Made in Switzerland
In 2019 we are again at the Vitafoods exhibition in Geneva.
Vitafoods Europe is the place where the nutraceutical industry come together to create innovation, connect with business leaders and find effective solutions. Shake hands with the key players who are shaping the nutraceutical industry worldwide.
Visit Vitafoods to source the highest quality ingredients, raw materials, service or nutraceutical products from over 1,200 global suppliers. Vitafoods Europe is the only dedicated event covering the entire nutraceutical supply chain – from ingredient to shelf.
Meet us from May 7-9 at booth G73.
2005
Gelpell was founded, Technology in development phase
2007
First commercial productions
2011
Start of blister packaging as contract manufacturer
2012
General Manager Tomas Edvinsson joins Gelpell
2013
Start of production for softgel capsules
2015
Kristina and Tomas Edvinsson take over Gelpell AG
2015
Start of hard capsule production
2017
Large expansion of production facility
2017
Purchase of second soft capsule machine and bottle filling machine
2020
Capacity expansion with purchase of new hard capsule machine