"Good is just not good enough."
Quality and safety are particularly important in the area of dietary supplements and pharmaceuticals. As Head of Quality Management, food engineer Raphael Bamert ensures that everything is in good order at Gelpell.
When people order from Gelpell, they expect the highest quality. Especially products designed to serve health needs have to meet particularly high standards. To ensure this, comprehensive quality management and continuous controls ensure that products from Gelpell comply with EU directives and many other standards. This means that Gelpell conducts test procedures according to Ph.  Eur. and food directives. Gelpell also meets the requirements of FDA, ISO, Swissmedic, organic, halal and medical products. And even more: the company's production meets the high requirements of Good Manufacturing Practice (GMP). Gelpell can also organise individual tests or stability tests in cooperation with certified partners on request.
Quality assurance from A to Z
"Quality assurance begins with the initial development of a product and continues through to delivery," explains Raphael Bamert, Head of Quality Management at Gelpell. "For every single product we ask ourselves: Which raw materials do we need? Which suppliers are the most suitable? Which regulations apply in the target market?" For example, CBD (cannabidiol ) is not approved everywhere.
For its raw material supply, Gelpell only accepts certified suppliers who are re-certified every year. "If delivery bottlenecks occur – as is the case now due to the conflict in Ukraine – we have to look for new suppliers and re-certify them," states Raphael Bamert. "The current level of flexibility required also represents a challenge for quality management."
Trust is good, but control is better
Gelpell attaches great importance to quality and safety, and not just when it comes to raw materials and suppliers. Ongoing controls are conducted throughout the entire production process and ensure, for example, that the capsules are stable. Shape, weight, colour and decomposition time are also tested. In addition to many other parameters, Gelpell controls the pesticide content of raw materials as well as the cleanliness of rooms, facilities and employees' hands when monitoring hygiene. Storage rooms are also subjected to constant controls to prevent the infestation with pests.
Employees are given regular training so that they are capable of complying with the strict guidelines at all times. The ERP system introduced a year and a half ago and the digitalisation of the production process have also improved transparency and process reliability.
"Our utmost priority is maximum safety for our customers," states Raphael Bamert. "The fact that we produce entirely in-house and in Switzerland means that we can conscientiously monitor all process steps, from goods receipt to the finished product. This rightly creates trust amongst our customers – and gives us a head start over our competition. The 'Swissness' of our products is particularly important in Asia."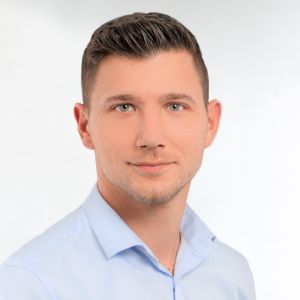 About Raphael Bamert: Raphael Bamert is a food engineer and has been working for Gelpell for a year and a half. The 31-year-old Swiss values the flat hierarchies, flexibility and innovative products his employer offers. The international environment with contacts all over the world also appeals to him.