GELPELL® – our new product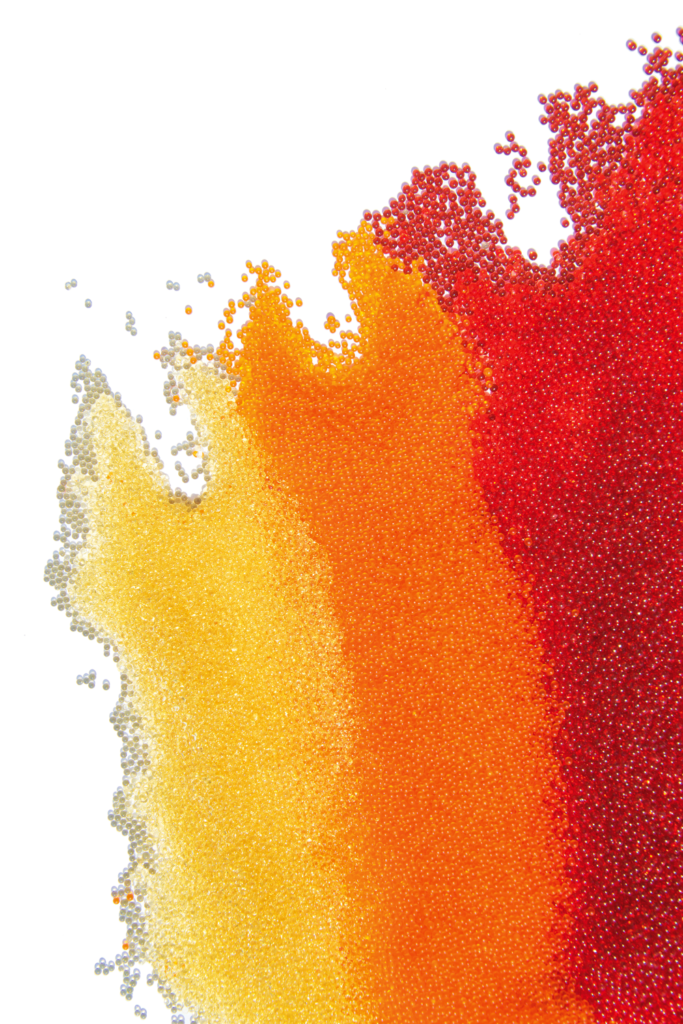 Gelpell® are also called nutrient pearls. This new, attractive dosage form is ideal for many valuable active
substances and offers substantial advantages.
Are your raw materials soluble, insoluble or oily? Are they difficult to handle or do they react with each other?
No problem! We can process these into high quality, digestible gelatin with a concentration of up to 50%.
APPEARANCE
The resulting Gelpell® look great, are round, 0.8mm to 2.0mm in size, easy to handle and they are comfortable to swallow.
Exclusive to the Gelpell technology is the ability to produce transparent Gelpell®, which can not be achieved by other standard processes i.e. extrusion or layering on sugar cores.
ADVANTAGES
"Clean label" or organic-labelling?
As you wish, nothing stands in your way. Gelpell® do not require any additives or preservatives. The taste of many raw materials is masked by gelatin. Even valerian extract can
be enjoyed in this way. Sensitive substances are protected by the insertion in the gelatin matrix e.g. olive polyphenols from oxidation. The hygroscopicity of active substances is
reduced.
BIOAVAILABILITY
The matrix made of natural polymer gelatin dissolves in warm water or gastric juice. Active substances stored in the three-dimensional gelatin network are very
finely dispersed in the water. In case of oily substances, a stable emulsion is easier for the body to absorb.